Focus on nail care – An interview with the managing director
Hand hygiene is currently of crucial importance in the fight against Covid-19.
The result: Rough hands from frequent hand washing.
How is the nail and hand care market doing?
Read the interview with the managing director Adolf Brodscholl.
How do you see the nail and hand care market going forward?
Mr. Brodscholl: We present ourselves to our counterparts with our hands every day. It is a first impression and works like a 'business card'. The nail care market has long since sought its way from the prestige and mastige to the mass market. The distribution channels have been developed across the board and comprehensively. For us, this is the challenge of meeting all sales channels and developing an individual 'customized' product for each brand. Effective – innovative – attractive – that's what bomo-trendline innovative Cosmetic GmbH stands for.
Which nail products do you have in your range?
Mr. Brodscholl: We produce many products for hand and nail, whereby the focus of our business field Nail Care Professional, is primarily on nail care pens. The main products are pens for cuticle removal (Soft Cuticle), nail polish remover and nail care pens with oil-based formulations (Elastic Care). Supplementary products, such as the all-in-one hardener pen with biotin and bamboo extract, as well as serums and peelings round off the program in an ideal
How do you differ from the products on the market?
Mr. Brodscholl: Of course we also know the competitor's products, but we prefer to talk about our products. We have been developing new formulations, applications and packaging designs for this area for many years. The focus is on the naturalness of our formulations and effective application. Nails, cuticles and nail beds are regenerated, repaired, strengthened, and hygienically cleaned and cared for with different active ingredients. Also customers from the medical sector amongst other ones, have foot care products made by us.
How about sustainability?
Mr. Brodscholl: As early as 2018, we prepared intensively to use sustainable packaging solutions and bio-based materials and developed appropriate formulations for this. With bomo trendline goes green we started with various packaging and products. The further development in 2020 is on-going in order to be able to present further innovations in 2021. The market demands products, such as these, that are not only intended for the niche.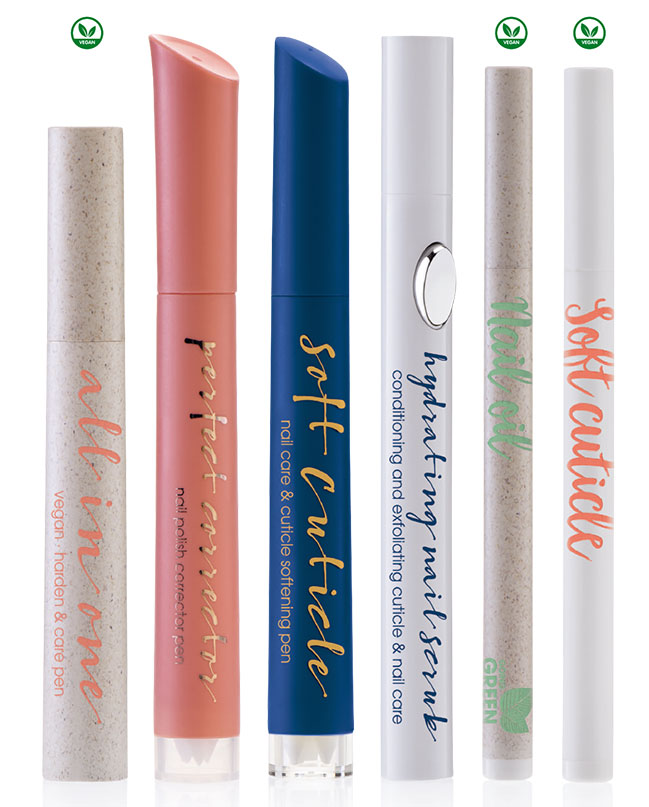 Nail care pens from bomo trendline innovative Cosmetic
High-quality nail care pens: Whether as nail hardeners, cuticle care, cuticle softeners, nail polish corrector pens or cuticle peeling. All pens convince with wonderful ingredients and well thought-out packaging. Optimal use is guaranteed!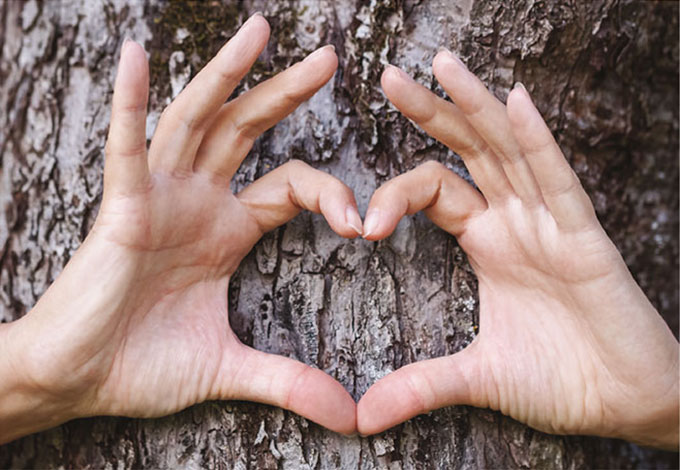 100% Natural Remover
The natural nail polish remover with
purely vegetable-based and readily biodegradable
solvents contains lemongrass oil and argan oil.
It is acetone-free, paraben-free and cruelty-free.
Our packaging proposal:
100 ml Severa bottle made of PE.