Sustainable airless dispensers and lotion pumps made from monomaterials
10 / 2021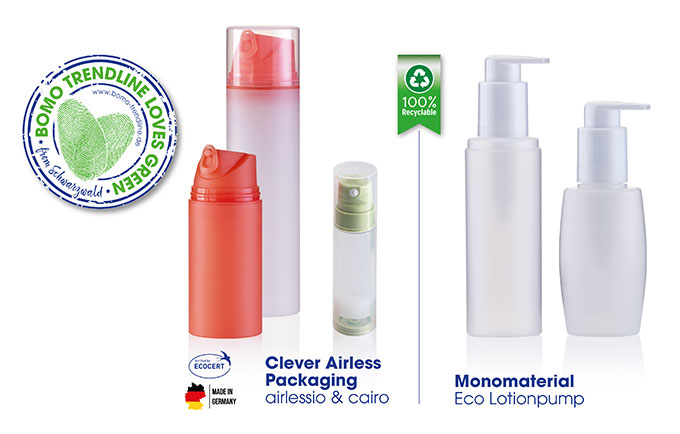 Sustainable and environmentally friendly packaging solutions for cosmetic products are requested on a daily basis and spur us on to develop sophisticated packaging solutions.

With AIRLESSIO and the new dispenser packaging CAIRO, bomo trendline has introduced two airless dispenser lines to the cosmetics market that have been tested and certified by Ecocert. Both lines are offered in the standard range.

New are the Eco lotion pumps which are completely made of one type of plastic (PP), the mono material.
NEW: ECO Lotionpump PP - Monomaterial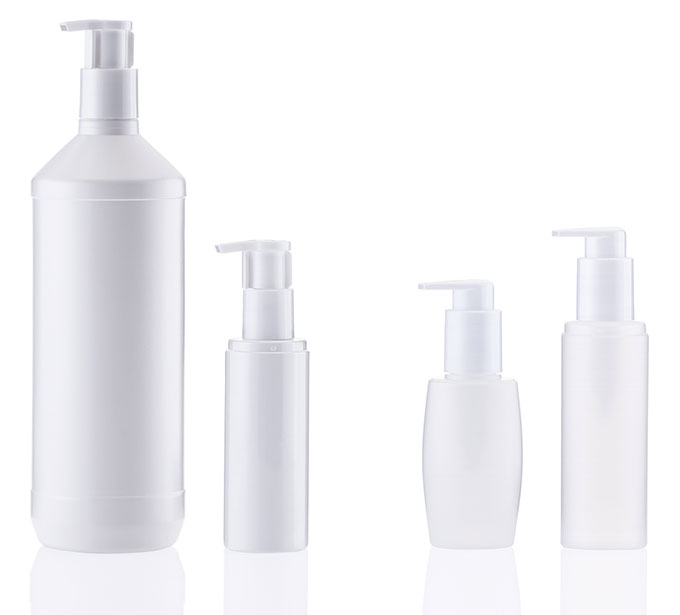 This is the next generation of pumps! The lotion pumps made of Monomaterial! Made of 100% PP and 100% recyclable are available in different thread sizes ( Ø18, Ø24, Ø28) and dosing volumes (0.12 ml - 4.0 ml)!
resource-saving
contains a plastic spring made of PP instead of the classic metal spring
twist-to-lock function: locks the pump by turning it
Top quality
NEW: CAIRO Airless Spender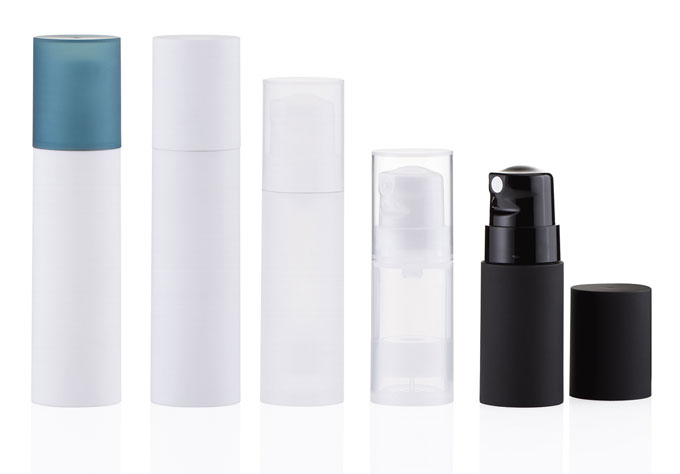 The sustainable and reliable airless dispenser for all valuable and sensitive products such as natural skin care creams, balms, serums and lotions. Perfectly protects against germs and oxidation. Available sizes: 15 ml, 30, 50 ml.
100% recyclable as 100% plastic (PE, PP)
Patented NCS closure: protects the entire mouth area
Ecocert certified
excellent product emptying
This is a selection of sustainable packaging solutions. More packaging that is 100% recycled such as tottles, bottles...
You can find them on our www.bomo-trendline.de.